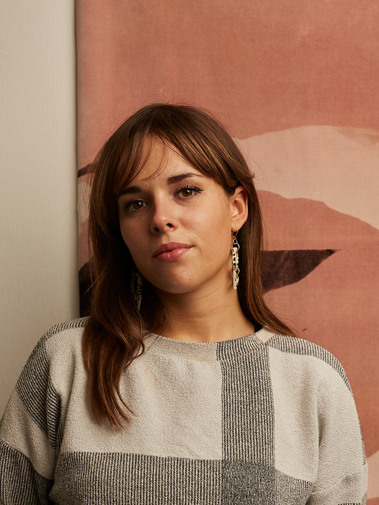 Lucy is a British designer living in London.
After graduating with a masters in Textiles at the Royal College of Art, Lucy has designed for a number of brands including Morris & Co, Sanderson, Zoffany, Liberty and John Lewis.
Lucy's work is inspired by raw, irregular and organic qualities present in both natural environments and found objects within these spaces.

Lucy's work ethos involves a mindfulness of tradition and craftsmanship, as well as a deep understanding and relationship of process and materials. Her drawing, collage and fabric manipulation are the foundations of her work which she combines with a sensitive and thoroughly developed use of colour.
Please say hello at lucy@lucy-day.co.uk